REDZ SPEED SHOP
San Antonio and Lakehills
Classic Car Repair and Restoration
Call for Appointment (9 A.M. - 4 P.M.) 210-380-1910
Browse through the main menu to see some of the work completed.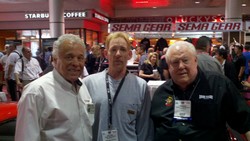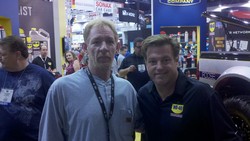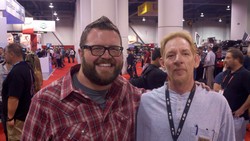 Scenes from a SEMA Show
which I attend every year to stay up on new developments in the industry.
VINTAGE AIR™ Dealer and Installer experienced at installing complete systems. I also perform routine maintenance and repair on all auto A/C systems.
Painless Wiring Harnesses installed here. See additional information below and elsewhere on this site.
Turbo Kits and Nitrous kits Installed. All makes all models. If you don't have one yet, I can get it for you.
Classic Car Body Shells Available. You no longer need a rusted out donor car. There are other options. Today if you want a 1957 Chevy with disc brakes and a LS1 engine and other modern features, you can have it. This Dynacorn Camero is just one of an ever expanding list of models available.
Unfinished projects are welcome. Working on an old car and bringing it back to life yourself can be a fun idea. But, sometimes such a project turns out to be more demanding than was originally expected. Don't get discouraged and sell it before you talk to me. You can bring me the pieces and I'll put it all back together for you.
Specialty Areas
Electrical Wire Harness
I use wire harnesses made by Painless™ Performance in Fort Worth Texas.
Complete chassis harnesses
EFI Wiring
2003, 2004, 2005 Cummins Diesel Engine Harness 5.9L - Manual Transmission
Race and Off-Road Harnesses and Accessories
Auto Air Conditioning
AC systems by Vintage Air™ in San Antonio.
Complete SureFit™ systems engineered to fit dozens of classic cars and older models.
Retains a clean factory look even on older cars that were not originally designed with AC in mind.
Full 3-year warranty.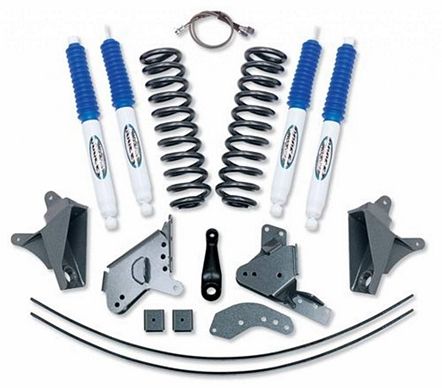 Leveling / Lift Kits
Some trucks are lower in the front so leveling kits usually raise only the front of the vehicle giving it more clearance.
Lift kits raise the whole vehicle.
There are also lowering kits for those who want the vehicle closer to the ground.
They all have different pieces depending on your vehicle make and model and what you want done.
ECM Flashing
The Engine Control Module is your car's main computer and controls much of its non-mechanical behavior.
The ECM regulates air-fuel ratio, idle speed, variable valve timing, and electronic valve control.
LS Engine Conversion Kits
The LS family of engines has become very popular mainly for two reasons. They are high performance and they are designed in a way that makes them relatively easy to install in older muscle cars.
The 1969 Dynacorn™ Camero page shows an example of a LS1 engine.