1 of 23
Love the way that Magneto sticks out through the fiberglass hood of the Hemi
2 of 23
3 of 23
Repainted car came out perfect, went with Ford blue.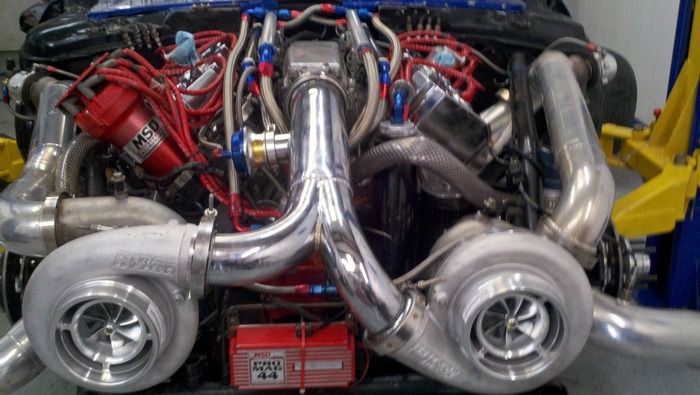 4 of 23
5 of 23
In between rounds service on car complete, waiting for them to call us up to the staging lanes at Northstar Raceway, Denton, Texas
6 of 23
Flaming hood design on this car next to the trailer. Had a small mishap; wasn't able to get the front right corner of the car painted before we had to leave to the races, throwdown in T-Town, Tulsa Raceway, Tulsa, Oklahoma. This car has changed colors several times. The owner's name is Ray Jaso. There are some videos on YouTube of the car.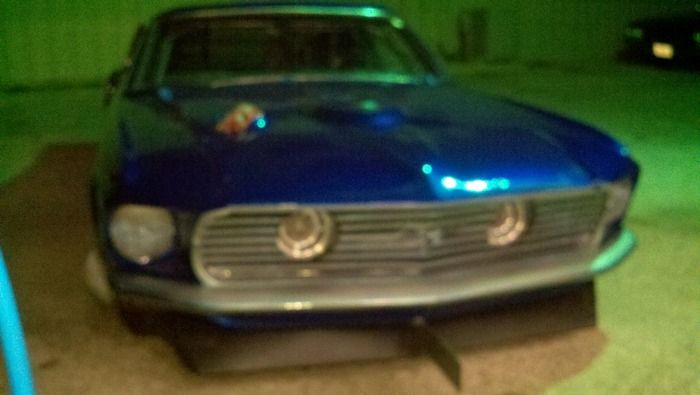 7 of 23
8 of 23
This view is from the side so you can see the exhaust. Had all the exhaust piping of the turbo system power coated and just installed new wide band. Just need to put the fiberglass front end on and get it in the trailer.
9 of 23
Added reflective decal--sure is reflective. Original Ford Mach 1 decal
10 of 23
Pit area at Tulsa Raceway before madness occurs
11 of 23
Small block Ford motor, big single turbo Mustang running in small car class.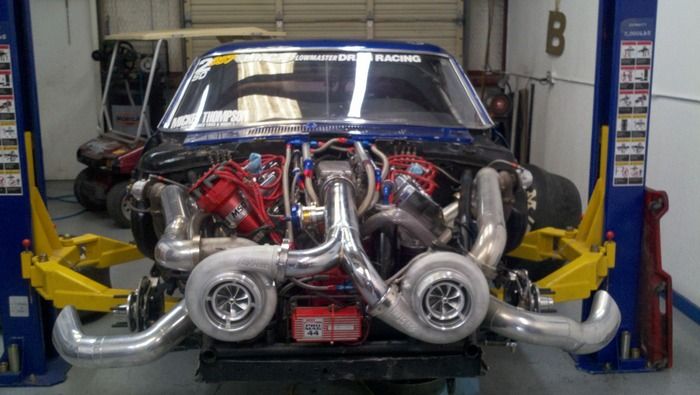 12 of 23
Just finished servicing the car. Nice picture of the precision 91 millimeter turbos. Car has MSD ignition system and the Big Stuff 3 fuel management. Car is running very strong on our way to Chicago for the Superbowl.
13 of 23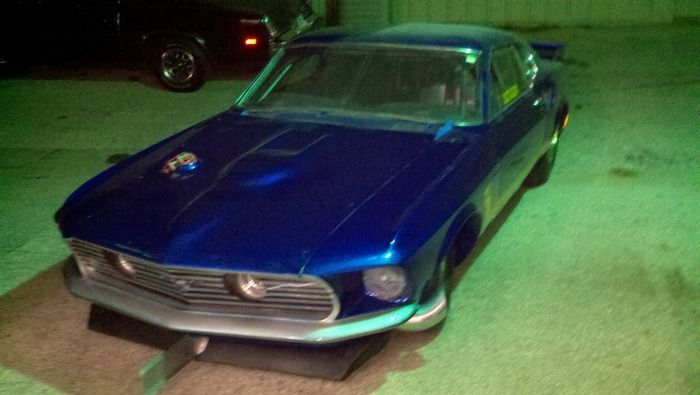 14 of 23
Car is ready, pushing it into trailer. Has new cheater wing on front--not sure how I like it, tripped over it twice.
15 of 23
A little selfie in Denton at Northstar Raceway. Doing some testing on the car. '69 Mach 1 Mustang, twin precision turbo 91 millimeter, all-aluminum Hemi, 10.5 outlaw car, super street
16 of 23
17 of 23
18 of 23
One big single precision turbo
19 of 23
Some friends pitted next to us in Tulsa, Oklahoma.
20 of 23
Car is looking good. Parachute packed, ready to go to the track.
21 of 23
Great view of the rocker arms with the valve cover removed. Stage 5 rockers, aluminum headed Hemi
22 of 23
23 of 23
Test hit Kennedale Raceway 8th mile Outlaw track Dallas-Ft Worth, Texas. Making some shakedown passes trying to get the car ready for the National Muscle Car Association season to start. Running in super street outlaw 10.5 class. Receiving an enormous amount of help from our tuner Grant McCreary and our chassis guy Josh Lindsey.