1 of 11
'66 Pontiac Lemans. Customer brought the car to me. Unfortunately, I didn't get any pictures of the condition when it came in. The front end was off of it, the 400 cubic inch motor was just sitting there not hooked up, and the interior was a shell. The customer didn't have time to get it running and put back together himself, so he asked me to assemble the car and get it back on the road again.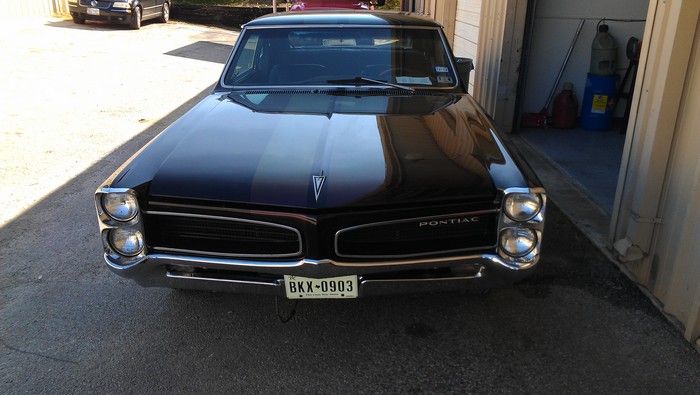 2 of 11
In this picture, the car is completely assembled and done. Notice the awesome ghost stripe down the hood with black pearl paint.
3 of 11
This is a great looking '65 Lemans. Love the black color. The ghost stripe goes all the way through the back of the car.
4 of 11
Installed 373 Richmond gear and a Yukon posi in the GM 10 bolt.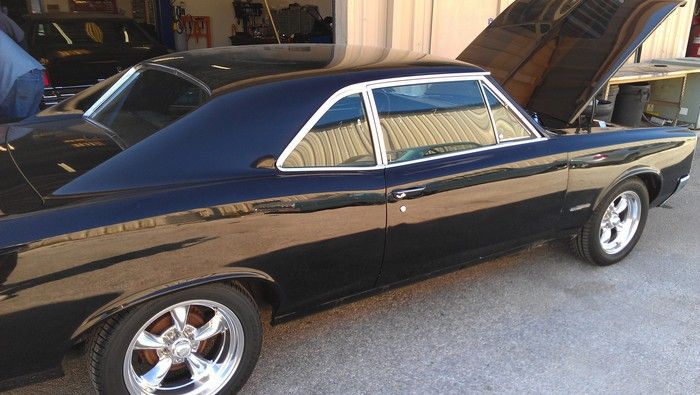 5 of 11
6 of 11
Customer brought some new Billet Cragar 5 spoke wheels, 18s in the back and 17s in the front, and I finished installing the bright work.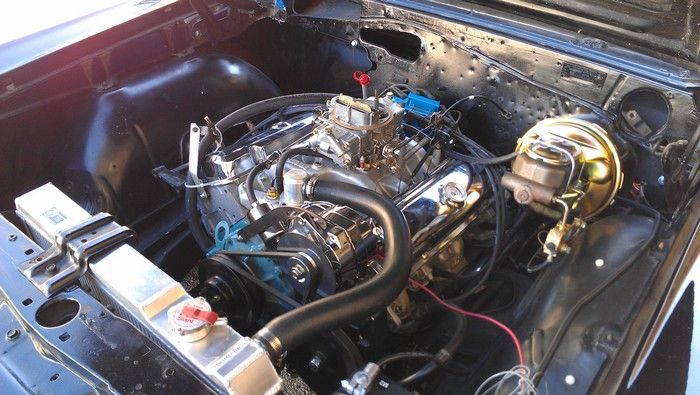 7 of 11
I assembled the front clip, installed a new master cylinder brake booster, miscellaneous lines, and got all the brakes working properly.
8 of 11
Installed a complete Painless wire harness, radiator, miscellaneous hoses, and got the motor running. Has HEI ignition and Holley carburetor.
9 of 11
10 of 11
Here's a look at the motor as wiring is being installed. That 4 core aluminum radiator barely fits.
11 of 11
Hooking up some aftermarket gauges from Stewart.